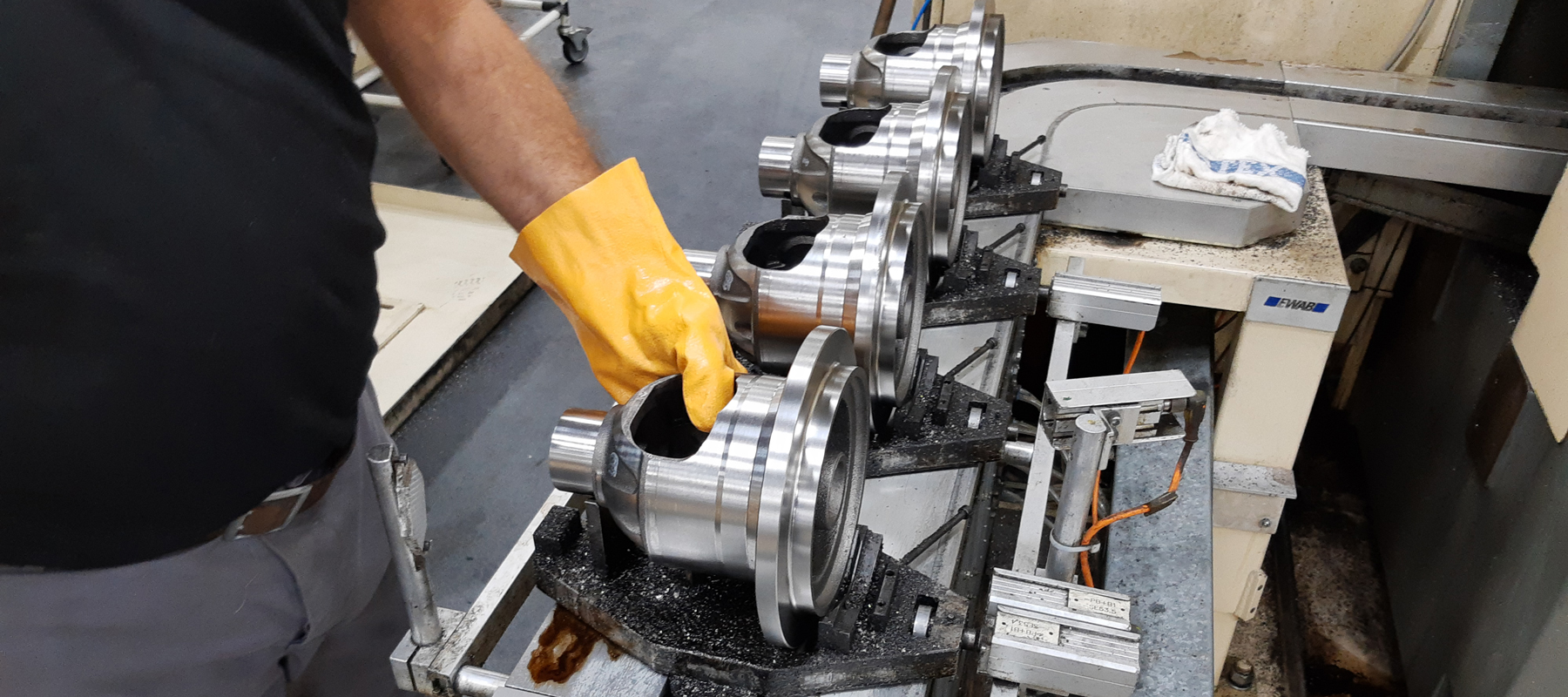 Complete Differential Assemblies for the OWM Automotive Industry and Other Light Vehicle Applications
Neapco is a leading global provider and large volume supplier of complete differential assemblies for automotive and other light vehicle applications. With 40 years' experience in the production of differential components, our teams have unparalleled expertise in the technical intricacies of light-vehicle differentials.
Neapco uses lean machining and assembly processes to produce high-value differential assemblies and components. Continually optimized to increase efficiency and throughput, our state-of-the-art assembly lines can produce two million differentials per year in all common varieties, including chamber and ball designs.
Our design and manufacturing processes emphasize integration capability and standardization to provide the greatest possible customer choice and value. Integration capability is enhanced through flexibility in interface dimensions such as:
Distance between bearings and their diameter
Flange position and diameter
Propshaft connections, e.g., splines, sealed differentials, flanges and polygons
Neapco's standardized chamber and ball designs increase manufacturing and cost efficiencies for the one- and two-piece differentials manufactured for front wheel drive (FWD) and all-wheel drive (AWD) applications.
In-house tool shop 
Fast and flexible response to customer requests.
Flexible machining centers for interface dimensions 
Easy integration into new projects
Standardized bevel gear sets 
Increased manufacturing efficiency
Top strength and smooth rolling motion
Bevel gears with involute splines manufactured by an orbital forming calibration process
Hardening and tempering capability of nodular iron 
Targets improvements in material hardness and strength
Quick implementation and change management
Integrated design, engineering and manufacturing of bevel gears, including rough parts, calibration matrices, machining fixtures and gauges